Welcome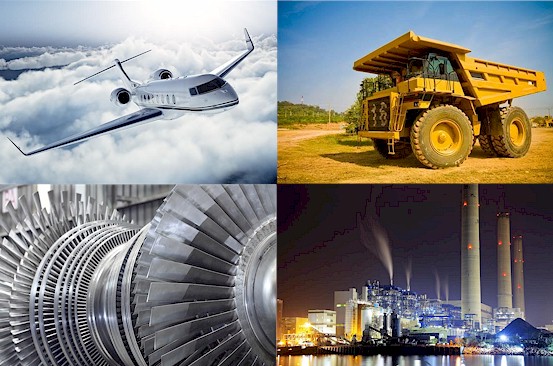 We Finance Everything with Moving Parts
Call Toll-Free 24/7: 1-866-716-2269
For fastest response call:
Jim Gibbons (801) 548-3197
or Don Bernhardt (818) 481-3001
At Edison Capital Leasing we formulate unique financing strategies for business expansion and all types of equipment acquisition. Our unique expertise centers on Equipment Financing, Fleet Financing for trucks and rental cars, aircraft, oil service equipment financing and many other equipment types.
With our Master Lease & Fleet Lease Program, we can combine equipment purchases at staged intervals with just one approval. You benefit from:
One application process with one contact person handling your account from start to finish.
Lease equipment or cars as you need them
Financial flexibility
Simplicity
Pre-Qualification
Master Lease Business Line of Credit
A Master Lease is a business line of credit. Once the lease is approved, you can lease your equipment as you need it, over time without having to reapply for credit with every lease. This type of lease is a great option when you plan to have business equipment needs at various intervals over a 3 -12 month period.
Benefits of a Master Lease
A Master Lease offers maximum financing flexibility as well as the simplicity of only having to deal with one lease. By paying as you go, you can stretch out payments at tax-exempt rates and reduce the overall impact on your budget.
Our Commitment to You
Edison Capital Leasing is committed to providing the lowest leasing payment rates in the industry, outstanding service, simple contract terms and quick approvals that allow you to accomplish your financing goals immediately ... without elaborate hoops to jump through.
Many Leasing Options
At Edison Capital Leasing we offer Fast Approval/Funding for "Application Only" transactions - approvals usually within one business day or faster.
We also offer "Full Financial Package" leases where the time-line for approval is only a few days, depending on deal size and completeness of information submitted.
Call 801-801-821-2580 or 1-866-716-2269
for fast answers to your equipment financing questions.

Or email: